Laurie's Run
Date: April 6, 2019
Location: Perley School – Georgetown MA
Start Time: 5PM
Details: Please join us for the 2nd Annual Laurie Condon-Hodges Memorial 5K Run/Walk created to honor and celebrate the wonderful, loving person Laurie was. She was a lifelong resident of Georgetown, wife and mother of 3 beautiful children. Laurie was an educator, athlete and lover of life. She lost her long, courageous 4-year battle to Cancer in December of 2015.
Andrea Carey Memorial Run/Walk
Date: April 7, 2019
Time: 10:00am
Location: Peabody AOH – Peabody, MA
Details: This marks the 4th Annual Andrea Carey Memorial run/walk and the third year that Pam Merkel, a close friend and former colleague of Andrea's, will be running the Boston Marathon in remembrance of Andrea. 100% of the event proceeds will be allocated to Pam's Fundraising initiative for The Dana-Farber Cancer Institute.
Tortoise and Hare 10K
Date: April 13, 2019
Time: 11:00am
Location: Lions Park – Salisbury, MA
Details:  The 9th Annual Tortoise and the Hare 10k is a fundraiser for the development continuation of the Salisbury Parks and Recreation's Partridge Brook Park. This event also includes a 1 mile kids fun run and offers a 3 mile walk. The 10K Run is a mix of trail & road, while the walk is contained all within the Salisbury Rail Trail.
Flatbread Fiery 5K
Date: May 17, 2019
Time: 6:30pm
Location: Flatbread Pizza Co – Georgetown, MA
Details: 3rd Annual Flatbread Fiery 5K race for pizza and beer. Be the fastest female or male runner to cross the finish line and win FREE pizza for a year. In our first year, over 150 people participated, in 2018 over 200  joined in for this fun event followed by AN AWESOME after party on the outdoor back patio overlooking the Black Swan Country Club greens.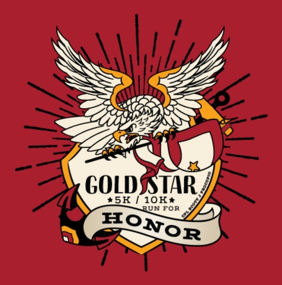 Gold Star Run for Honor
Date: May 25, 2019
Time: 8:00am
Location: Saugus Center – Saugus, MA
Details: The 7th Annual Gold Star Run for Honor in Saugus, MA held in memory of Scott Procopio who was killed in action 13 years ago in Ramadi Iraq.
LandShark Swim & Paddle Palooza
Date: June 1, 2019
Start Time: 9AM (Start times vary)
Location: Lake Gardner, Amesbury, MA (80 High St.)
Details: Join us for the 6th Annual LandShark Swim and Inaugural Paddle Palooza at Lake Gardner in Amesbury, MA. This year the course, swim distances and race categories will slightly change to provide an all inclusive racing experience for all of our outdoor water enthusiasts.
FREEDOM RUN 5K
Date: June 16, 2019
Location: Temple Emanu-EL, 393 Atlantic Avenue, Marblehead MA
Start Time: 9AM
Details: Join us for the 4th annual 5K Freedom Run & 1 mile Walk to raise money for Stepping Stones for Stella. 100% of the event proceeds are allocated to the production and shipment of Buggies to families across the country.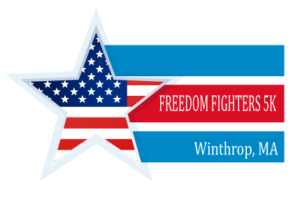 FREEDOM FIGHTERS 5K 
DATE: June 21, 2019
Location: Miller Football Field, Cross Street, Winthrop, MA
Start Time: 7PM (Check in starts at 5:30PM)
Details: Join us for the 3rd Annual Freedom Fighters 5K run/walk to benefit Richard Honan's care package program that sends boxes filled with comfort food, toiletries and treats to men and women deployed overseas while serving our Country. Every year, several thousand pounds of care packages full of an assortment of treats, toiletries, newspapers, magazines and Christmas trees are sent overseas.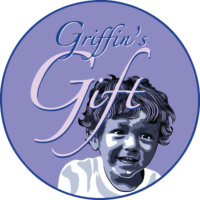 Griffins Gift Run/Walk
Date: July 3, 2019
Time: 6:30pm
Location: Danvers High School, 60 Cabot St, Danvers, MA
Details: Join us for the 3rd Annual Griffin's Gift Run/Walk on the evening  of July 3rd to celebrate the late Griffin Lamar's 5th birthday with a FUN, family friendly, timed 3.5 mile run or non-timed 1.5 mile walk. This event is in conjunction with Griffins Gift Family Field Day.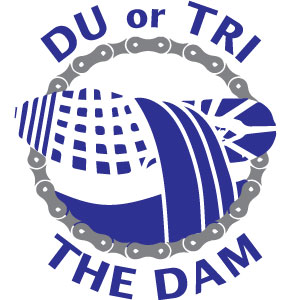 DAM Sprint Triathlon + Duathlon 
Date: July 7, 2019
Start Time: 8AM
Location: Lake Gardner, Amesbury MA (80 High St)
Details: The DAM sprint triathlon is in it's 9th year of existence and the DAM duathlon is set to debut this summer at Lake Gardner in Amesbury. Both events are USAT sanctioned events and managed by a USAT Certified Race Director. This annual local favorite, is just 45 minutes North of Boston and the perfect race for any athlete, beginner to elite alike.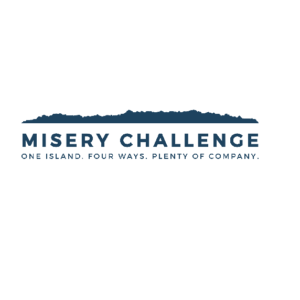 Misery Challenge 
Date: July 14, 2019
Start Time: 7:45AM
Location: 17 Tuck's Point Rd. Manchester, MA
Details:
ONE ISLAND. FOUR WAYS. PLENTY OF COMPANY.
SWIM. SUP. ROW. KAYAK.
TAKE YOUR PICK AROUND THE NORTH SHORE'S
MISERY ISLAND
Melrose Wakefield Hospital 5K Run/Walk
Date: August 14, 2019
Location: Lake Quannapowitt, 1 Church Street, Wakefield, MA
Time: 6PM
Details: Flat, picturesque 5K walk and run around Lake Quannapowitt.
The SA 5K Run/Walk
Date: Rescheduled to Fall 2019
Time: 8:30AM (Fun Run starts at 8AM)
Location: Essex St. Beverly, MA (Behind St. Mary's Star of the Sea Church)
Description: This is our Annual Race to benefit our students at The Saints Academy.  All proceeds raised go directly towards the advancement of our school.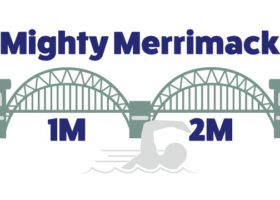 Mighty Merrimack Swim
Date: September 22, 2019
Location: Lowell Heritage Park, Rynne Beach, 160 Pawtucket Blvd, Lowell, MA. 01854, Lowell City Beach
Start Time: 9AM
Details: 1 or 2 Mile Swim in the Merrimack River to benefit the American Tumor Association.
BOSTON FOX TROT 5K RUN/WALK FOR PARKINSON'S RESEARCH
Date: October 20, 2019

Location: Linscott Park, Swampscott MA
Time: 11:00AM
Details: By joining us at the 3rd Annual Boston Fox Trot for Parkinson's Research 5K Run/Walk, you're helping to close the gap on a cure for Parkinson's disease. Runners and walkers of any experience level or speed are all welcome!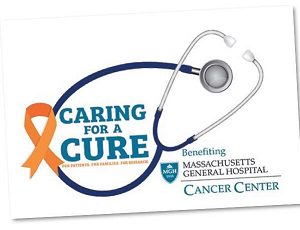 Caring for a Cure Run/Walk 
Date: November 3, 2019
Location: Marshfield High School, Marshfield MA
Time: 10:00AM
Details: Join us for the 8th Annual Caring for a Cure 5K Run and 1M Walk to benefit Caring for a Cure. We encourage you to join us in this wonderful, heartfelt event that benefits such an amazing  cause.
Erie 4 Pancake Run
Date: November 9, 2019
Location: Penn Brook School, 68 Elm St, Georgetown, MA
Time: 9:00am
Details: 3rd Annual 4 Mile Run with an all you can eat pancake breakfast and some other exciting festivities happening for the whole family. This event benefits the Erie 4 Fire Association.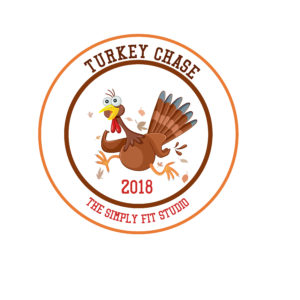 The Danvers Turkey Chase 
Date: November 17, 2019
Location: Hobart Street Parking Lot (26 Hobart St, Danvers, MA)
Time: 8:30AM
Details: Join us in the 2nd Annual Turkey Chase in downtown Danvers on the Sunday prior to Thanksgiving. The event has partnered with The People to People Food Pantry in an effort to raise funds and collect non-perishable goods on behalf of so many deserving Danvers families.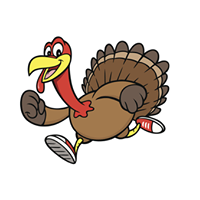 MIDDLETON TURKEY TROT 5K
Date: November 28, 2019
Time: 8:00AM
Details: Start your Thanksgiving on the right foot and come run Middleton's 2nd Annual Turkey Trot 5K on Thanksgiving morning! In it's first year, the event had over 400 registered participants. This event is open to all and sure to be a good time before indulging in Thanksgiving dinner.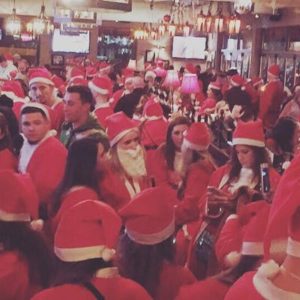 Salem Sloppy Santa Stroll
Date: December – Date TBD 2019
Time:TBD
Details: Join us for the 3rd Annual Sloppy Santa Stroll around the City of Salem, MA stopping at a slew of restaurants, shop + bars that made this years "NICE LIST"!
What better way to kick off the Christmas weekend then dressed up in a Santa Suit with hundreds of other Saint Nicks spreading the Christmas spirit over a variety of libations.