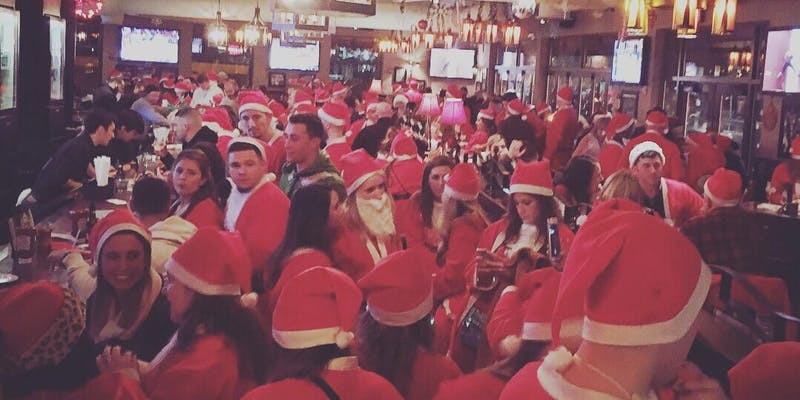 Date: Saturday December 22, 2018
Last year this was a SOLD OUT EVENT!!! Join us for the 2nd Annual Sloppy Santa Stroll around the City of Salem, MA stopping at a slew of restaurants, shop + bars that made this years "NICE LIST"!
What better way to kick off the Christmas weekend then dressed up in a Santa Suit with hundreds of other Saint Nicks spreading the Christmas spirit over a variety of libations.
Last year, at our inaugural SOLD OUT event, more than 500 Santa's took the streets of Salem and had the jolliest of times. Due to the popularity of this event, to accommodate more people and involve more of Salem's finest establishments we've decided to move the event from Friday night to a Saturday afternoon. We'll be offering more stops and some shops to the list, which is new this year.
Come visit Salem, learn about it's rich history, do some shopping, drink, eat and "be merry".
At the first location, TBD, you will receive your Santa Suit (including a jacket, pants, belt, beard & hat) to stroll through the scenic streets of Salem & a High5EM wrist band to prove your "real Santa" status to partake in all the perks of each stop. A variety of these participating restaurants, shops + bars will be offering something special just for you Santa's!
Cost: $20
*Wrist bands can be purchased for just $10 to grab all the steals/deals if you're not interested in the Santa Suit.
Tickets: You don't have to worry about printing tickets. We will have a "Nice List" printed so you just have to show us your ID when checking in.
Participating Restaurants + Bars (Changes, Updates, and Additions possible)
Notch Brewing Company
Brothers Taverna
Salem Beer Works
The Flatbread Pizza Co.
Tavern in the Square
Rockafellas
The Village Tavern
Longboards Restaurant & Bar
Brodie's Seaport
The Regatta Pub
**Check back for participating shops.
**Special stop at Good Night Fatty for Santa's FAVORITE – Cookies & Milk!!
Buy 2 cookies get 1 FREE. Trust me they are the MOST DELICIOUS warm cookies you'll ever have:) They'll be the perfect dessert to enjoy along your stroll or a nice take home treat. Feel free to stop in anytime between 7PM-11! (GPS: 18 Higginson Square-Alley right behind Rockafellas, entrance behind Ledger Restaurant)
Route/Map: We will have maps with reminders of the suggested route/times & specials happening at each stop printed to take along with you at check in. *Check the Event Page on our website or the event Facebook page(will be published by 11/1) to check out our suggested route.
A portion of proceeds from the Santa Stroll will be allocated to two non profits, Wreaths across America for their 2019 campaign and the Multiple Myleoma Research Foundation.
Traveling to Salem: Use the Newburyport/Rockport Commuter Rail! (Chelsea, Lynn, Swampscott, Beverly, Hamilton/Wenham, Ipswich, Rowley, Newburyport, Beverly Farms, Manchester, Gloucester, or Rockport to Salem)
We will also setup a special discount code with LYFT for new users!! It's super easy and provides you with a total of $10 in free Lyft credit. We will annouce the special promo code once we have that setup and the app. will deduct $5 off your ride to Salem and $5 off tor ride home.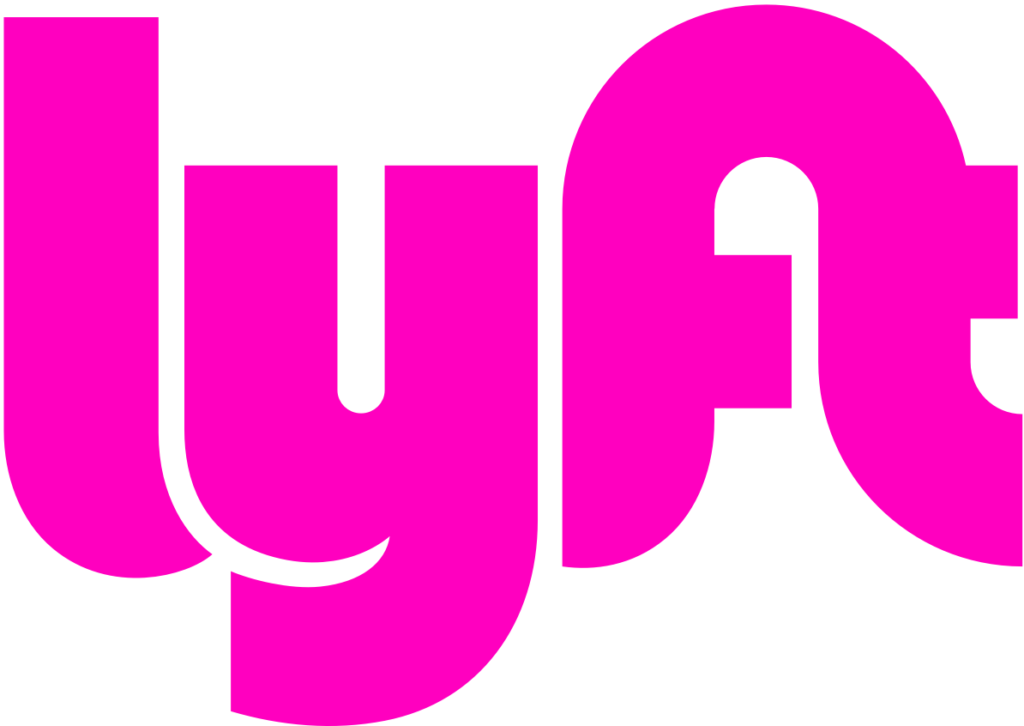 Don't feel like driving OR want to stroll into the early morning and "walk home", we highly recommend the following accommodations:
Weather: What kind of Santa would you be if you let weather affect your night. (In the event of a snow emergency, this event will be cancelled) NO REFUNDS.
Beneficiary: A portion of proceeds from the Santa Stroll will be allocated to the non profit, Wreaths across America for their 2018 campaign.
Questions: Email info@high5em.com