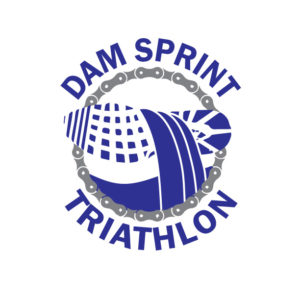 DAM Sprint TRIathlon
Date: Sunday, July 8 2018
Location: Lake Gardner, Amesbury MA (80 High St)
Details: The DAM Triathlon in it's 8th year of existence is a USAT Sanctioned sprint distance triathlon at Lake Gardner in Amesbury, MA managed by a USAT Certified Race Director. This sprint distance tri, just 45 minutes North of Boston is the perfect race for any triathlete, beginner to elite alike.
Event Schedule
6AM: Registration/Check in & transition opens
7:45AM: Transition Closes, Pre-race safety meeting on the beach
8AM: First swim wave sent into the water (waves will start every 2 minutes)
Packet Pickup Info
Packet Pickup Options: (Times TBD)
Friday July 6th: Jack Rabbit, 27 Water St, Newburyport, MA
Saturday July 7th: Lake Gardner, 80 High St. Amesbury MA
Sunday July 8th (Race Morning): Race Site from 6am-7:45am
*Note: Bike Mechanics will be available on Saturday at packet pickup and on race morning for any last minute requests/issues.
DAM Swag
ALL pre-registered athletes will receive the following:
Custom BOCO Technical Trucker Hat
Finisher Medal
Water Bottle
Course Details:
Swim: The 1/2 mile counter clockwise lake swim is very newbie friendly with a lot of support. Including paddle boarders, kayakers, fire rescue boat & on land lifeguards. After exiting the water, athletes will run a very short distance up the beach to the parking lot transition.  Swim Caps will be provided to all athletes that are required during the swim. The swim cap color will correspond to the wave you are assigned to.
A map will be uploaded of the swim & transition area including the swim in and bike out in the coming weeks.
Bike: On this 12.3 mile scenic, rolling course, you'll travel on quiet roads through a picturesque New England farm country into Southern New Hampshire. The course has a few sharp turns that will be clearly marked.  The entire course will be heavily marked with signage and volunteers will be stationed throughout the course. You'll re-enter Lake Gardner through the main entrance and rack your bike in transition. From there you will head out onto the run. A map will be uploaded of the bike course & transition area including the bike in & run out in the coming weeks.
Run: The 3.1 mile run is NEW this  year!! The course will be a mix of trail and road offering portions of rollers, flats and a few hills . Your first ¾ of a mile will take you through a well packed, maintained trail, staged parallel to the lake. Beyond the single track trail, sits a beautiful open field, following a nature trail that will lead you out to a quiet road weaving you back to Lake Gardner to the Finish. A map will be uploaded of the run course & transition area including the run out & finish in the coming weeks.
Wetsuits
Athletes may wear a wetsuit and be eligible for rankings and prizes if the water temperature is less than 78 degrees. If the temperature is between 79 and 84 degrees, participants wearing a wetsuit will not receive a ranking or be eligible for awards. If the temperature exceeds 84 degrees, wetsuits will not be allowed.
Timing
All athletes will receive 6 timing splits:  swim, transition 1, bike, transition 2, the run and overall time.
USAT Information/Guidelines/Policies
Your racing age is determined by your age on 12/31/2018.
On race day you will be required to present a valid USAT Annual Membership Card or an identification card if you purchased a 1-day USAT license.
USAT Annual License – Ages 15-17: $10
USAT 1 Day License Ages 18+: $15
USAT Annual License Ages 18+: $50
USA Triathlon (USAT) Rules will apply at the DAM Triathlon. Please review the rules at www.USATriathlon.org before race day.
Awards
Top 3 M/F Elite/Open: Cash Purse TBD
Top 3 M/F Age Groups: 15 – 19 M/F, 20-24 – M/F, 25-29 – M/F, 30-34 – M/F, 35-39 – M/F, 40-44 – M/F, 45-49 – M/F, 50-54 – M/F, 55-59 – M/F, 60-64 – M/F, 65-69 – M/F, 70-74- M/F, 75+ M/F
Top 3 Clydesdale – Male weight class (Clydesdale) 220 pounds
Top 3 Athena – Female weight class (Athena) 165 pounds
Top 3 M/F Paratriathlete
Top 3 Male/Female/Co-Ed Relays
Top 3 M/F Novice/Rec
DAM GOOD Post Race
All athletes will be treated to a catered breakfast buffet including mimosas and beer for those 21+. Michael Bernier of Evolvement Radio and FREEVOLT will be our official MC and entertainer for the day. Expect there to be a variety of vendors giving massage, chiropractic evaluations and a variety of small businesses raffling off goods/services and sampling.  The awards ceremony is scheduled for 10:30AM.
GP food/beverages will be available for purchase.
Directions
Race Site Address: 80 High Street, Amesbury, MA, 01913
From I-495 N: Take exit #54 (Rt. 150) onto Rt. 150 Ext. toward Amesbury. Drive for 1.1 mi, until Rt. 150 becomes Greenleaf Street. After .2 mile, turn right onto Friend Street. Turn left onto Whitehall Road, then right onto High Street. Drive for .2 mile – access is on the left.
From I-95 N: Take exit #58B (Rt. 110 W) onto Macy Street (Rt. 110) toward Amesbury. Drive for .4 mile, then turn right onto Elm Street. After 1.7 miles, bear right onto Market Square, then continue onto High Street for .4 mile. Access is on the right.
Parking
Parking is PROHIBITED at race site. Please utilize the following public parking lots. Please abide by all Town signage. There will be NO PARKING signs posted on all the side streets surrounding Lake Gardner. Your car will be towed if you park there.
Amesbury Industrial Supply (15 or so spots)– Short walk to race site
24 Friend Street Public Lot
46 Friend Street – Town Hall Parking Lot
24 Water Street Public Lot *Across from a BRAND NEW brewery worth checking out post race.
Water Street Garage
Charity Partners
This year a portion of proceeds will be allocated to two important entities to the DAM Triathlon. The Lake Gardner Improvement Association (LGIA) and the Amesbury Trails.
Volunteers
Do you know anyone interested in volunteering race weekend? Maybe it's a friend or family member or work colleague? We have a variety of opportunities for volunteers and we take good care of our volunteers. All volunteers will be given a t-shirt, treated to breakfast post event including mimosas/beer.
Please email Ashley at info@high5em.com
Company Event Policies
Event Cancellation: In the event, this race is cancelled/re-scheduled/postponed due to inclement weather, acts of God, or unforeseen circumstances beyond the control of Event Management, refunds will not be given; however, you will be given a partial credit to next year's race.
Course Modifications: Event Management reserves the right to alter, cancel or eliminate any portion of a race at any time in the interest of athlete safety or for other reasons beyond our control. No refunds will be issued under these circumstances.
Refunds: Refunds may be requested no less than 50 days from the date of the race. Refunds will be issued in full, less any processing fees. Refund requests must be submitted via email to info@high5em.com Understand that all USAT fees collected during the registration process are transmitted directly to USAT and are not refundable.
Deferrals: Requests must be submitted in writing to info@high5em.com All requests will be reviewed by the High5EM management staff  & responses will be generated within a weeks time. Requests must be submitted prior to July 1, 2018.
DAM Good Training DEALS
12 Week Beginner Tri Training Plan
Cost: $799
Payment options available – email Ashley at info@high5em.com for more info.
Comprehensive 12 Week Training Plan
Comp Entry Fee into the DAM Triathlon
2 Coached Group Workouts/Week (Swim/Bike)
Benchmark Run Testing with USATF Certified Coach
Monthly Lectures + Clinics
Social Outings/Group Camaraderie
VIP Tent at the DAM Tri
VIP Parking on event day
Discount on Video Swim Analysis
Discount pricing on select tri gear
Special wetsuit rental pricing
Discount on Nutrition Consulting
DAM In Training Shirt
Discount to High5EM Events
Normatec Recovery Sessions Post Indoor Biking Sessions
*YMCA membership is required
Indoor Ride - Beverly, MA
Open Rides or Coached Workouts – 15% off
(Includes Normatec Recovery Sessions)
Please visit: www.indoorride.com for more info!