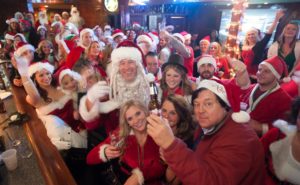 Date: Fri, Dec 22, 2017, 4:30 PM – Sat, Dec 23, 2017, 1:00 AM EST
SOLD OUT EVENT!!! 
Join us for the Inaugural Sloppy Santa Stroll around the City of Salem, MA stopping at a slew of restaurants + bars that made this years "NICE LIST"! What better way to kick off the Christmas weekend then dressed up in a Santa Suit with hundreds of other Saint Nicks spreading the Christmas spirit over a variety of libations.  
At the first location, NOTCH BREWING COMPANY or BROTHERS TAVERNA both located at 283 Derby St. you will receive your Santa Suit(including a beard & hat) to stroll through the scenic streets of Salem & a High5EM wrist band to prove your "real Santa" status to partake in all the perks of each stop.
A variety of these participating restaurants + bars will be offering something special just for you Santa's!
Cost: $20
Participating Restaurants + Bars
Notch Brewing Company
Brothers Taverna
Salem Beer Works
The Flatbread Pizza Co.
Smokin' Betty's BBQ + Bar
Howling Wolf Taqueria
Tavern in the Square
Rockafellas
The Village Tavern
Murphy's Restaurant & Pub
Longboards Restaurant & Bar
Brodie's Seaport
**Special stop at Good Night Fatty for Santa's FAVORITE – Cookies & Milk!!
Buy 2 cookies get 1 FREE. Trust me they are the MOST DELICIOUS warm cookies 🙂 They'll be the perfect dessert to enjoy along your stroll or a nice take home treat. Feel free to stop in anytime between 7PM-11!
(GPS: 18 Higginson Square-Alley right behind Rockafellas, entrance behind Ledger Restaurant)
Tickets: You don't have to worry about printing tickets. We will have a "Nice List" printed so you just have to show us your ID when checking in.
Route/Map: We will have maps with reminders of the suggested route/times & specials incentives printed to take along with you at check in.
Traveling to Salem: Use the Newburyport/Rockport Commuter Rail! (Chelsea, Lynn, Swampscott, Beverly, Hamilton/Wenham, Ipswich, Rowley, Newburyport, Beverly Farms, Manchester, Gloucester, or Rockport TO Salem)
We've also setup a discount code with LYFT for new users!! It's super easy and provides you with a total of $10 in free Lyft credit. Just use code word SANTASTROLL and the app. will deduct $5 off your ride to Salem and $5 off tor ride home.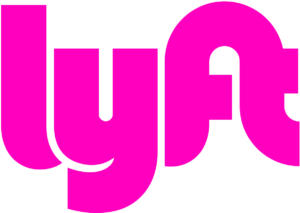 Weather: What kind of Santa would you be if you let weather affect your night. (In the event of a snow emergency, this event will be cancelled) NO REFUNDS.
A portion of proceeds from the Santa Stroll will be allocated to the non profit, Wreaths across America for their 2018 campaign.
Questions: Email info@high5em.com